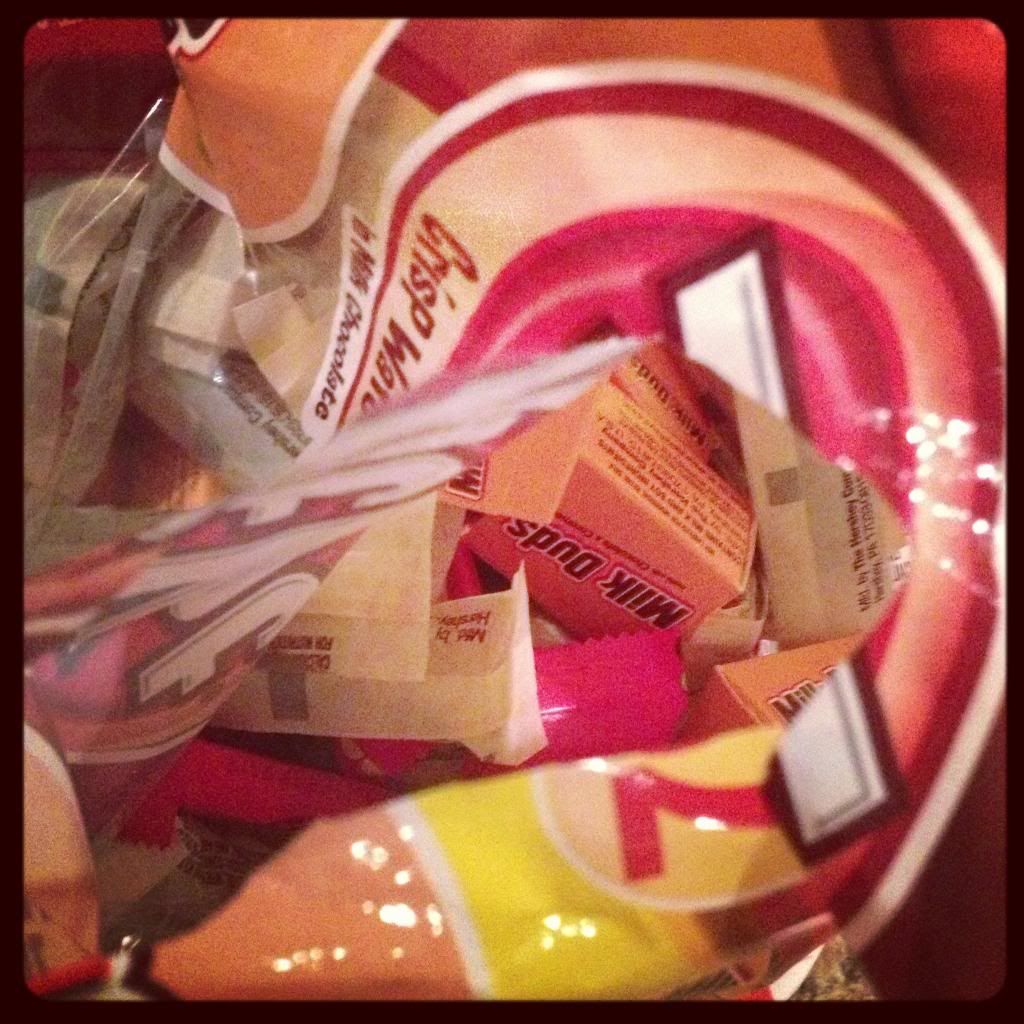 It's Halloween today, and it's also our city's beggar's night. It is rainy and freezing outside. My kids are not that crazy about the idea of going out in the weather and, truth be told, neither am I. Luckily for them, I bought candy that they like, so I figured I might just set up a fun scavenger hunt in the house for them to find candy.
Thinking back to last year's Halloween, I can see how different things were for me. I was so overwhelmed with work that I couldn't even think about anything other than store-bought costumes. And I am in no way dissing store bought costumes at all. There are some really cute ones, and just because you can make something doesn't mean you have to, right? This year, we're going with a combo of store bought + handmade. My little guy really wanted to be Batman, so I purchased a costume at Target. Unfortunately, the mask was too big, and the cape was super lame. I traced another cape we have to make a pattern, scalloped the bottom edges, and it was a easy way to make a black satin Batman cape. He loves it!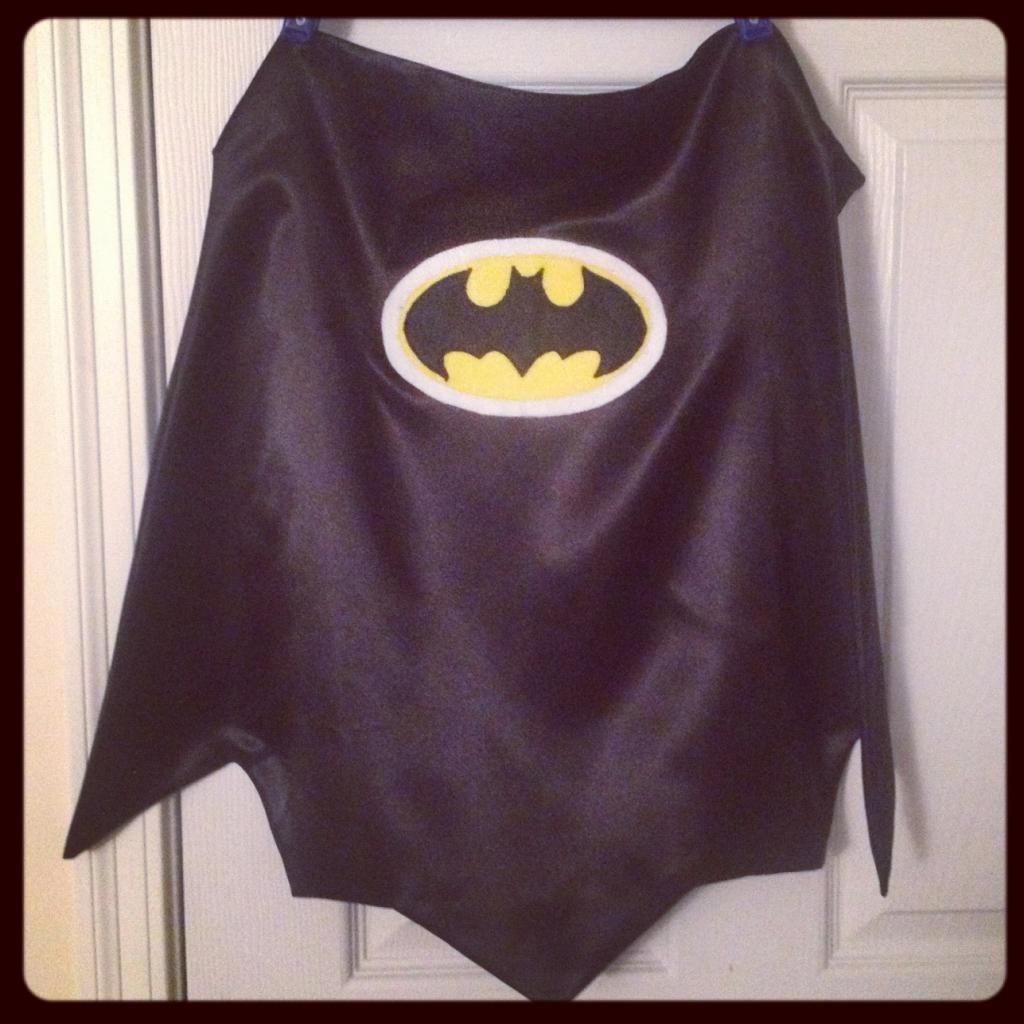 I tried to re-work the mask from the costume, but that was an utterly comic failure. So I found myself at Target again this morning to pick up a simple eye mask. I'm working on an easy black
fleece hat
(did I mention it's freezing?) to which I'll affix Batman ears.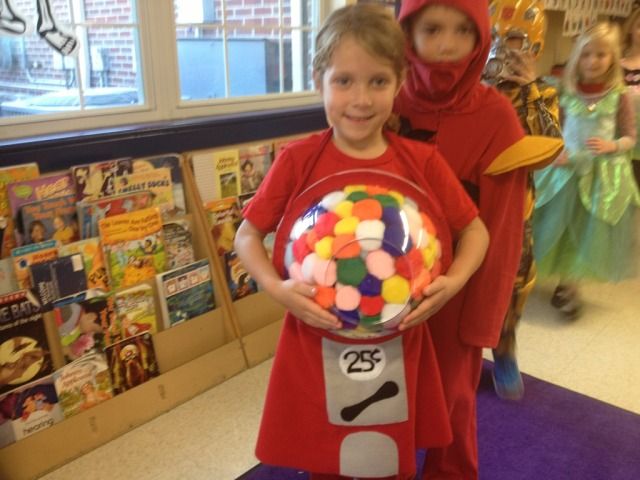 Lauren has decided to be a gumball machine for Halloween. I saw this costume on
Inchmark
, showed it to her, and she was all about it. The picture above is from our first version. I glued a bowl into a bigger bowl filled with pom poms and added a hanging string, but it didn't go over well with Lauren. The bowl edge kept hitting her chin, and tears are not a good costume feature. I reworked that part by using a hot glue to stick a ton of pom poms onto a paper plate in a giant mound. Not only does it look better, but we can not stick that on the outside of her coat so she can stay warm tonight. Make it work!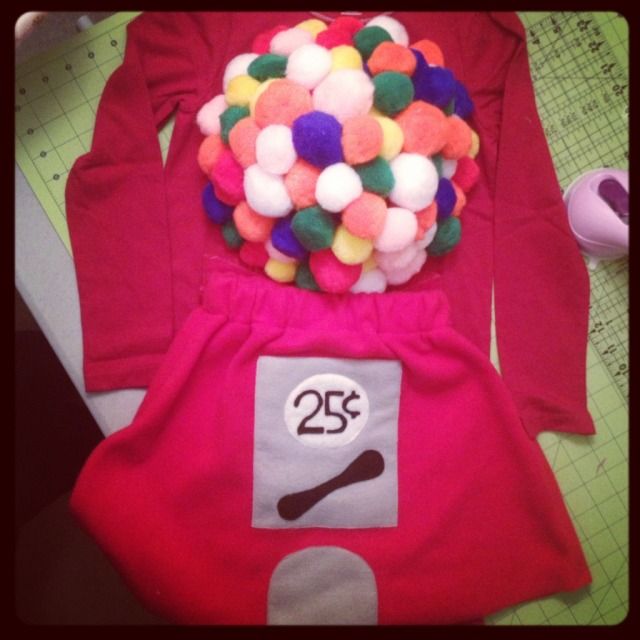 I don't think we carved pumpkins last year. We didn't even make it to the pumpkin farm this year - these are lovely, cheap grocery store pumpkins. A stormy grey Sunday provided the perfect backdrop for carving pumpkins last weekend. Lauren chose the design for the one on the right, and Eli decided he wanted a dragon pumpkin. He is obsessed with the movie How to Train Your Dragon (it really is cute). I searched online for a template, drew it on, and that's how we got a Toothless pumpkin.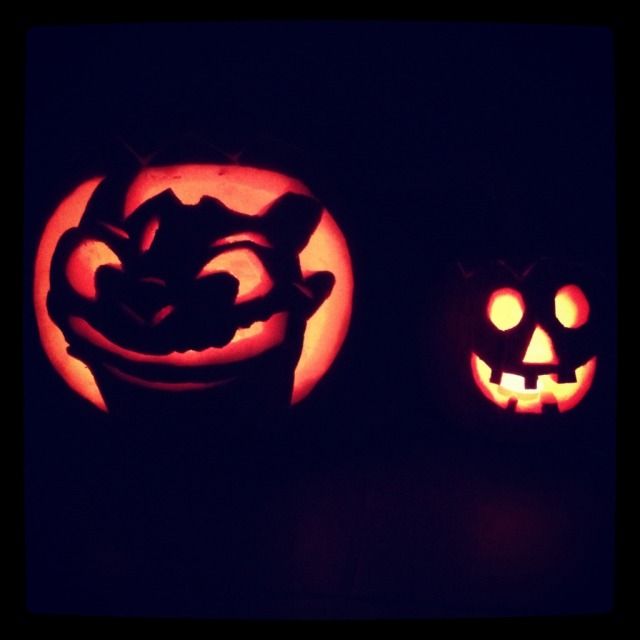 We had an extra pumpkin, and we made it into a friendly ghost.
Hope everyone has a safe and fun Halloween!
(For Instagram folks, these pictures are old news...sorry!)